The Naked Samoans Do Magic
COMING MARCH 2018
Celebrating the 20-year anniversary of The Naked Samoans stage debut, the incredible performing talent of Bro'Town and Sione's Wedding join forces with legendary creators of The White Guitar, The Conch, to bring you The Naked Samoans Do Magic – a hilarious and spell-binding tale of the rediscovery of lost hope. Follow the white rabbit into a world of mystery and mayhem.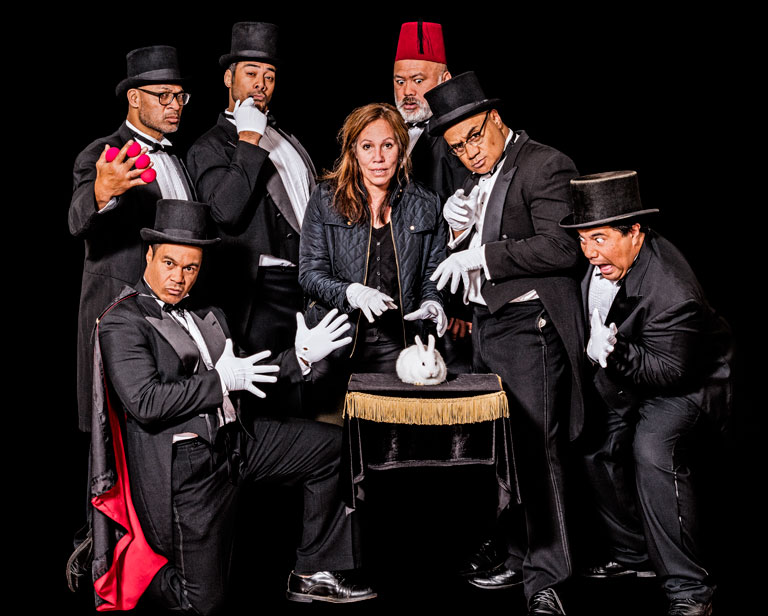 About The Conch
The Conch are one of the country's leading Pacific Theatre Companies funded through Creative NZ's Kahikatea Investment Programme. Every year, the Artistic Program of The Conch is ambitious, challenging and set to break boundaries.
Providing significant support and leadership to Pacific Arts here and abroad, its co-founders Nina Nawalowalo and Tom McCrory strive to create works that are ground breaking, of an international standard, and produced through intercultural collaboration and expressed through unique theatrical languages.