Conchus Advocacy
The Conch strive to be a vessel for the creation of sustainable networks within the pacific community, strengthening pacific theatre practitioners and audiences within New Zealand.
Our Conchus Advocacy program is passionately committed to the development of strong infrastructure for Pacific arts within the Wellington region.
This includes:
Raising the visibility of Pacific performing arts and artists
Creating opportunities for debate, conversation and networking
Providing a hub for Pacific Arts Through Te Hau Kainga
Advocating to Council, Government and Funding Agencies on behalf of Pacific Performing Arts
Conchus Advocacy is key to achieving our primary mission statement.
The bi-annual Conchus Summit – Passionate talk, heated debate and cutting edge performance.
Every two years, The Conch play host to the Conchus Summit – all about the work of Pacific people in the performing arts. The theme of 2016's Summit was women at the foreground of Pacific Arts.
Nina Nawalowalo assembled an impressive array of New Zealand's leading and emerging pacific female artists including Anapela Polataivao (Winner of the 2016 Auckland theatre awards director of the year) award winning writer Tusiata Avia (Wild Dogs Under My Skirt), Sasha Gibb (Conch Producer, Founder of Jandals Inc), Tupe Lualua (Founder of Le Moana), Filoi Vailaau (PDNZ Fono) and Selina Alefosio (PDNZ Fono) for an exciting day of TED talks, heated debate and live performance.
Generously hosted by Circa Theatre the afternoon featured powerful presentations from Nina Nawalowalo (The Conch's Artistic Director), Anapela Polataivao and Tusiata Avia – designed to provoke lively questions and discussion.
The evening performance saw a showcase of works from three of Wellington's most exciting Pacific women theatre and dance makers.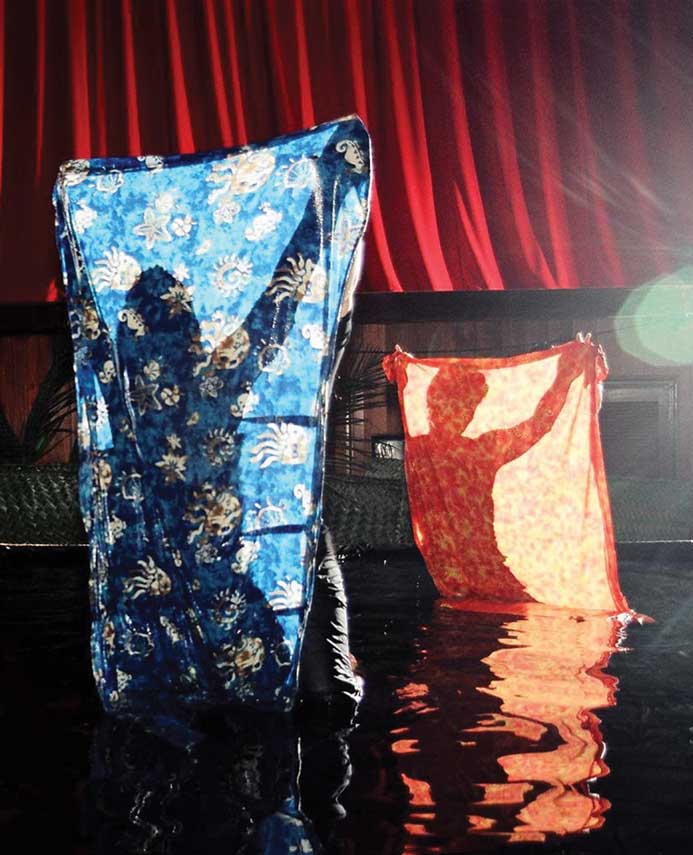 Artistic Director Nina Nawalowalo states
"Getting taken seriously as a woman artist in New Zealand is a challenge – getting taken seriously as a brown woman artist is another ball park altogether. My own 30 year career in the performing arts has taught me a great deal about the realities of what it takes to succeed and to negotiate the real social challenges. Overcoming these challenges are what makes our work so strong.
Pacific women are the storehouses of our arts and stories, from weaving to dance – in the contemporary context they are creating unique and exciting work blending the traditional with the cutting edge. Through the Conchus Summit I wanted to create an exciting day to hear the voices of Pacific women leaders in the performing arts, through TED type talks, and really encourage them to share the heart of their process', questions and challenges in the now and encourage conversation around the issues. To create a platform for a showcase of Wellington's most dynamic Pacific women theatre and dance makers and to share their work on the legendary stage of Circa One. I want those who come to really get involved in the heat of debate and out of the Summit to hold a series of public meetings during the year to continue the conversations."
Produced by The Conch in association with Circa Theatre as part of Circa theatre's Women's Theatre Festival.
We look forward to sharing our plans for 2019's Summit – so watch this space!